Rios Tomo/Mesetas/Orinoco
Giant Peacock Bass, Payara and Sardinata Combo Adventure Trip - Colombia
Destination
Rios Tomo, Orinoco and Mesetas in the Tuparro National Park
Trip Type
Adventure Jungle Fishing
Species
Giant Three-Barred Peacock Bass, Payara/Vampire Fish and Sardinata, with Cats including Surubim, Jau, Flat-Whiskered, Redtails and much more.
Description
Amazon adventure fishing trip in pristine Amazon and Savannah-land rivers with flies and lures.
Cost
from $4850 per angler (all costs are in US dollars)
Duration
7 or 10 nights at camp
Amazon adventure fishing trip in pristine Amazon and Savannah-land rivers for fly, lure and bait anglers. You will fish in some of the most beautiful rivers for an abundance of sport fish species including Giant Peacock Bass, the legendary Payara 'Vampire Fish' and huge 'Golden Poon' Sardinata.
Our anglers will have the opportunity to fish for monster Payara on deep divers and other deep lures and Sardinata on small poppers and jigs/flies in the main Rio Orinoco and its rapids. In the lagoons of the Rio Tomo and in the Rio Mesetas, we have many big Three Barred Peacock Bass to be caught on topwater propbaits, walking baits, poppers, spinner-baits, jigs, minnowbaits and flies.
Our anglers can also try their hand at bait fishing for some real Giants, Surubim, Piraiba, Jau, Redtails and other big Cats on the Rio Orinoco.
Finding many of these species in one place is amazing, but to have all these species, in the sizes and abundance that we do have here, makes this place simply a fisherman's Paradise.
The Rios Orinoco and its tributaries are some of the most beautiful rivers in the Amazon Rainforest. The Tuparro National Reserve and the surrounding jungle and Savannah lands are spectacular and full of wildlife.
We will move between our Lodge on the Orinoco with comfortable twin rooms, to our camp up into the Tomo/Mesetas area, giving our anglers the possibilities of catching plenty of large Peacock Bass. Large individual tents are set up on the banks of the river and are comfortable in every way, each with single beds. An eating and 'chilling' area will be set off apart from the tents.
DAY 1 & 2:  Arrive to Bogota, transfer to 4* Marriott Courtyard hotel and overnight. Commercial flight to Puerto Carreño and onwards by 4×4 to Lodge on the Orinoco.
DAYS 3 – 4:  Fish for two days for Payara and Sardinata on the Rio Orinoco
DAYS 5 – 10: Move to Camp 2 on the Rio Tomo/Mesetas and fish for Peacock Bass (and other species) for six days
DAYS 11-12:  Move back to the Orinoco and fish for Payara and Sardinata last two days
DAY 13 & 14:  4×4 back to Puerto Carreño and commercial flight back to Bogota, transfer to 4* Marriott Courtyard hotel and overnight. Fly home next day.
DURATION
7 or 10 nights at camp
COST
from $4850 per angler (all costs are in US dollars)
OCCUPANCY
Cost based on Double Occupancy
INCLUDED
All transfers on arrival in Bogota, two nights in 5 star hotel in Bogota B&B, return flights Puerto Carreño, 10 days fishing, 11 nights, three meals a day, snacks, beer and soft drinks at camp and daily laundry.
NOT INCLUDED
Any international and national flights to and from Bogota other than stated above, visas, meals and drinks while in Bogota, any tips, hard liquor, wine, fishing tackle, lures, jigs etc.
TRIP NOTES
14 NIGHT TRIP : Per person for 10 fishing days and 13 nights USD $5450
10 NIGHT TRIP: Per person for 7 days fishing and 10 nights USD $4850 (schedule will be changed to suit 7 days fishing).
Terms and conditions of payments: 50% as deposit on reservation, 50% due 90 days before arrival in Bogota.      

Prices are stated as a guide and may be subject to currency and seasonal variations. Please enquire for exact prices for the dates you are interested in.

While 15kgs is the weight allowance for in hold luggage + hand luggage,any extra weight can be brought along and will be charged by the airline at approx. $1 per kg. There is no need to over-pack as laundry is done daily.

A full tackle guide and gear list will be provided once a deposit payment has been received for reservation of trip.
Tips – we suggest $300 per person (to be given to the trip host) to be divided by the guides and camps' staff.
Through our travel agent partners we are able to secure excellent rates for all your international and domestic flights and travel insurance that are not included in our packages. Please ask for details.
Please check that you have had a Yellow Fever Vaccination and bring your Vaccination Certificate with you in case you are required to show it (Yellow Fever Vaccinations are now valid for life). Also inquire with your doctor for any other medications or vaccines needed.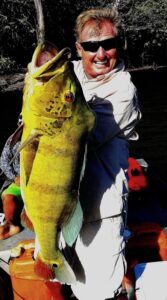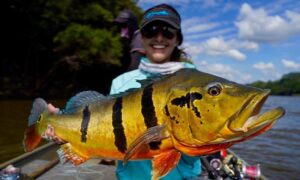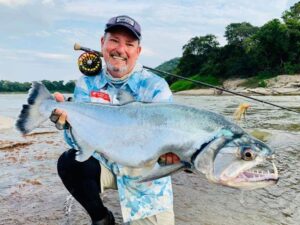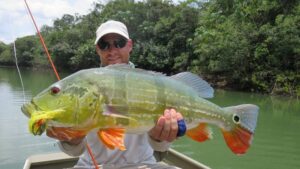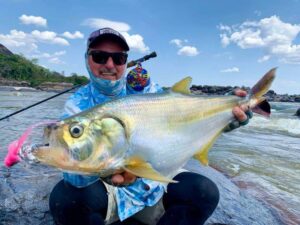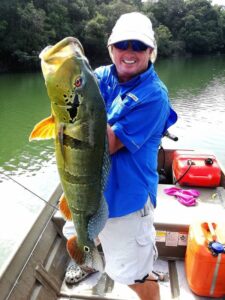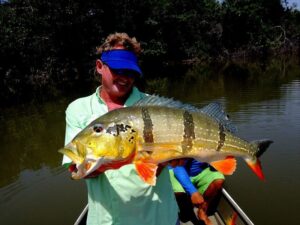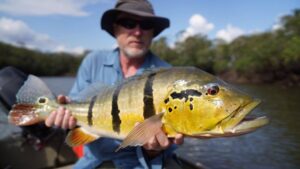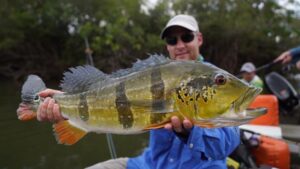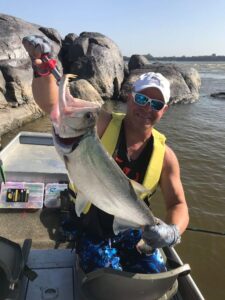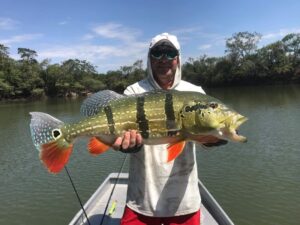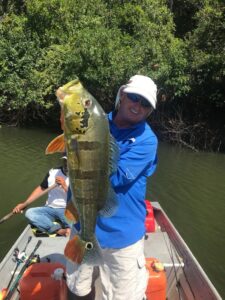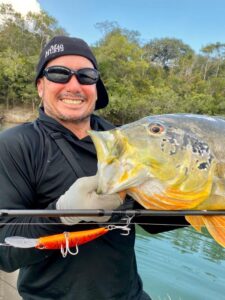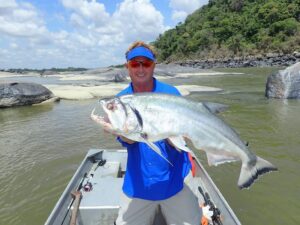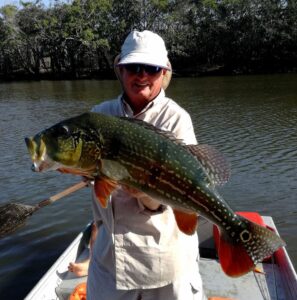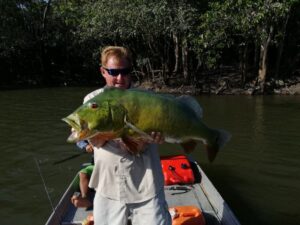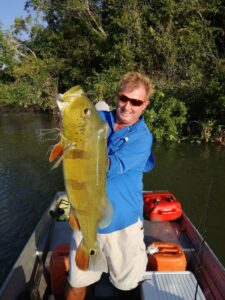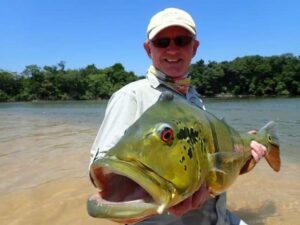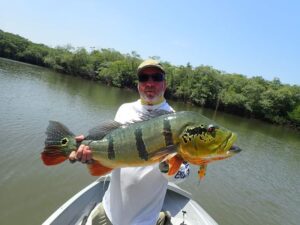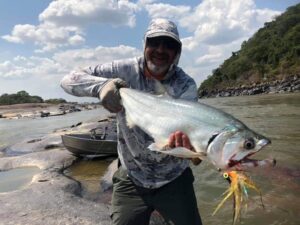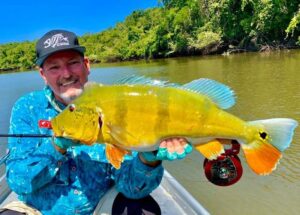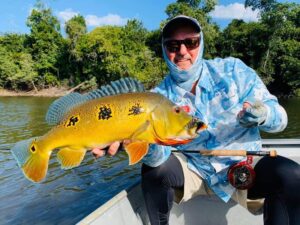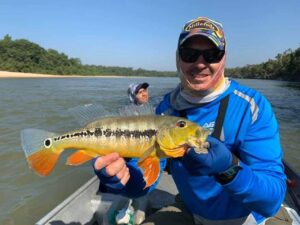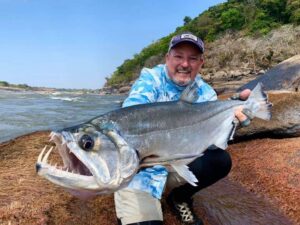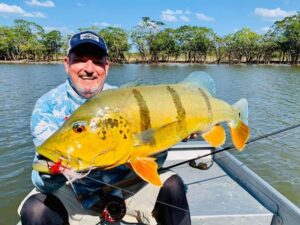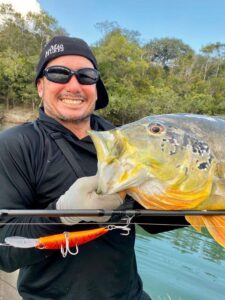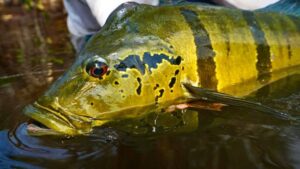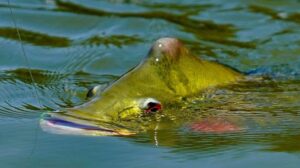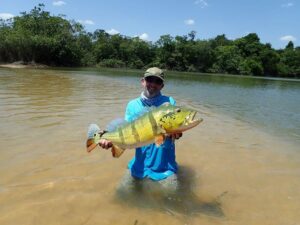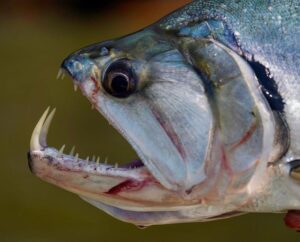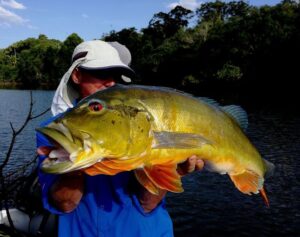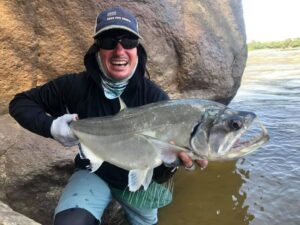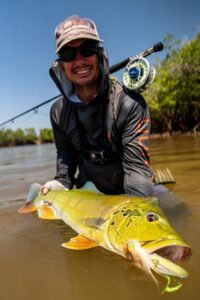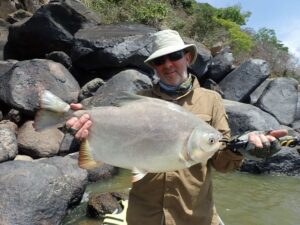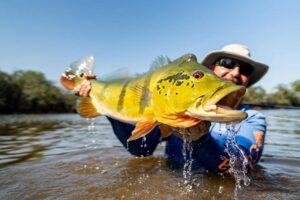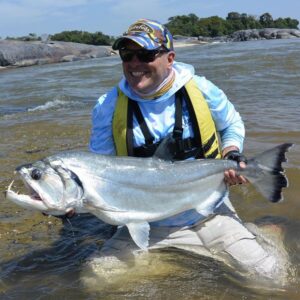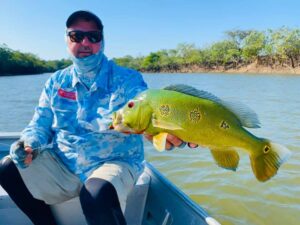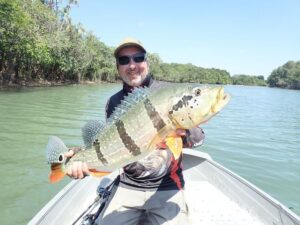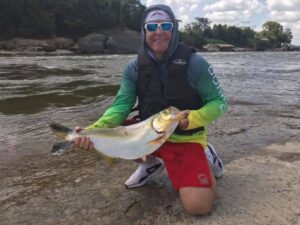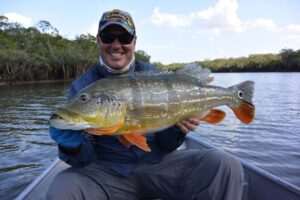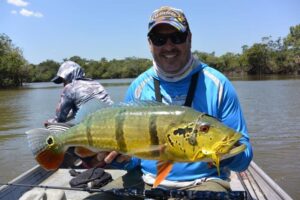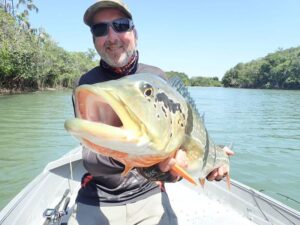 Ready to book your dream fishing trip?